How to Make Use of Old Computers as new Google Chrome Laptop PC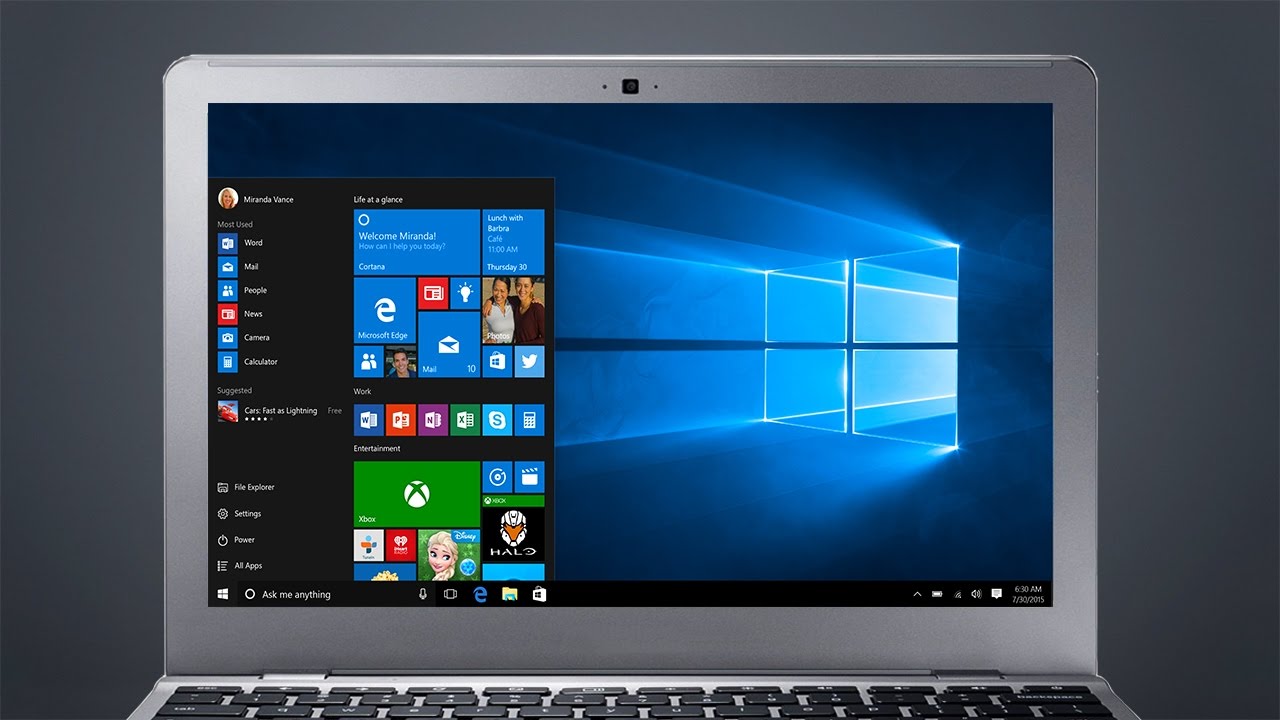 CloudReady is an operating system based on Chromium OS that allows you to turn your PC into a Chromebook. Here's how to install it
More and more users of Windows, Linux and MacOS are deciding to buy a Chromebook to replace their laptop, or as a second laptop specifically dedicated to Web applications. These are laptops with a very slim configuration and fitted with Google's Chrome OS operating system , derived from the well-known browser, and that always work online. By now, thanks to the numerous applications for Chromebooks available, it is possible to use a Chromebook as if it were a normal desktop , so we will hardly miss the lack of our old operating system.
It must be said, however, that not everyone finds the right configuration for them when they want to buy a device of this type: most Chromebooks , for example, have a very small screen (between 11.5 inches and 13.5 inches) for promote transportability and reduce weight. A 17-inch Chromebook, on the other hand, does not exist. Or a user might need more power and, although there are tricks to make Chromebooks faster , if you need a higher performance configuration to run specific applications and tasks there is little or nothing to do. Last but not least, although these laptops with Google's operating system are now at fairly low pricesit is not at all said that anyone can (or wants) to afford them. For this it could be interesting to transform a laptop into a Chromebook, to " recycle " a machine that we already have at home or to create a Chromebook that does not exist on the market.
You can turn a regular notebook into a Chromebook . But not by installing Chrome OS, which is a closed and armored system by Google. The alternative is to create a Chromebook by installing Chromium OS , an open source and free version of Chrome OS that looks like it all over. To be precise, the easiest way to do this is to install CloudReady , an operating system developed by Neverware starting from Chromium OS. The result will be a machine almost identical to a Chromebook laptop with Chrome OS , but in reality it will be our old laptop with a new operating system.
The first thing to do is go to the Neverware site, on the download page of CloudReady Home version . Here we will find an online tool that allows you to check the compatibility of our laptop with the Chromium OS operating system . Let's run it, to avoid unpleasant surprises at the end of the installation as incompatibility with the video card or other hardware. If everything is ok we can proceed to download USB Maker, the tool that creates a bootable disk on a USB key (at least 8 GB free) with the CloudReady installer inside.
Once the tool has been downloaded, it must be launched and the USB stick to be transformed into a boot disk for the installation of the operating system must be inserted. It will take a few minutes. After doing this we will have to set in the BIOS (or in the UEFI, if the laptop is recent) and set the boot from USB device. To do this we will have to enter the computer BIOS / UEFI by pressing a combination of keys that varies from manufacturer to manufacturer (but sometimes just press " Del " or one of the function keys just before the operating system starts). After setting the USB as a boot device, we can turn on the laptop and let the CloudReady installerdo your duty. At the end of the procedure our old laptop will have turned into a new Chromebook.
Limitations on the use of CloudReady
But be careful: the installation of CloudReady definitely erases all the data on the laptop's hard drive , because it replaces the entire partition where Windows used to be. So it's always good to make a backup of your data before starting the installer. Finally, it is worth considering the fact that it is not possible to use the Google Play Store to download apps with a laptop that mounts the Chromium system: Google limits access to its official store to only devices with the Chrome OS or Android operating system . We will then have to look for the applications we need either on the official website of the developer or on an unofficial store.