HP Envy 2019 Notebooks Review Philippines - 47,600.92 Philippine Peso Price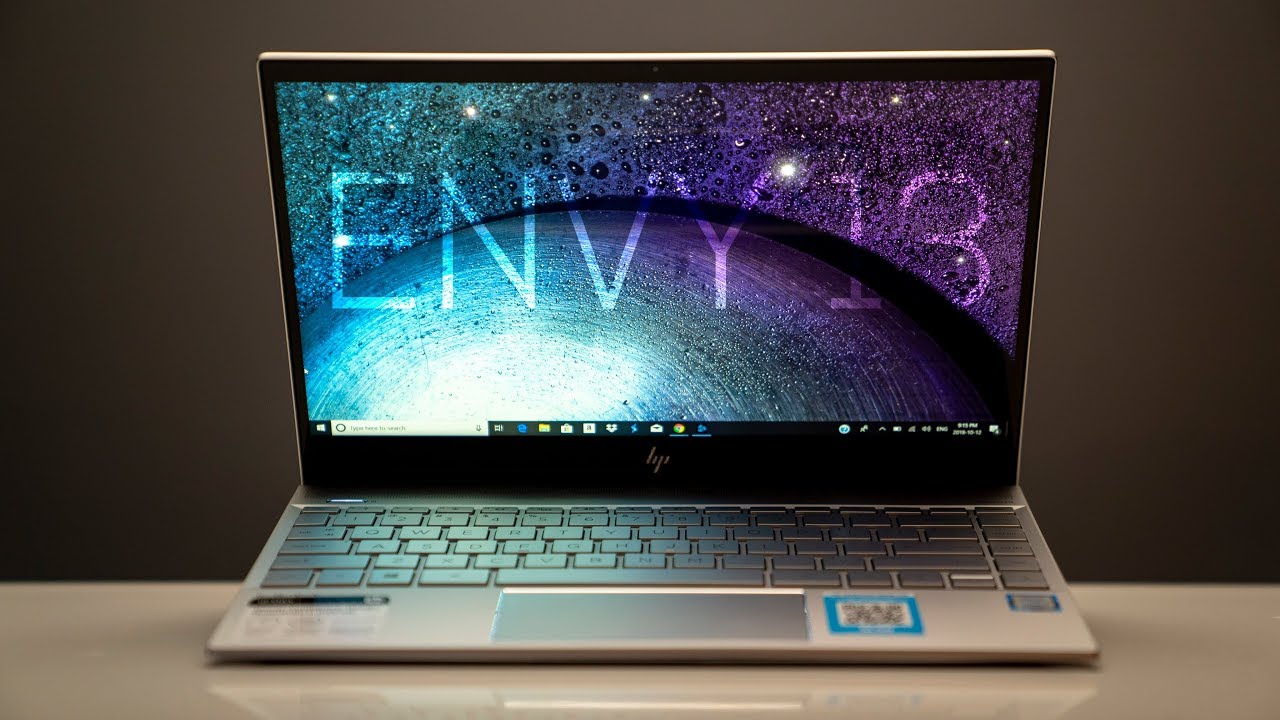 HP today announces the renewal of the Envy family of notebooks , a series of products in the mid-range segment and offering new products for 2019. The US company presented four models: the two Envy 13 Laptop and Envy 17 Laptop notebooks and the Envy 13 x360 and Envy 15 x360 convertibles .
The HP Envy 2019 notebooks are equipped with the latest Intel and AMD processors, offer new privacy options (see webcam kill switches), backlit keyboard and WiFi AC connectivity.
HP did not disclose the full specifications of the HP Envy 13 Laptop and Envy 17 Laptop notebooks , equipped with 13-inch and 17-inch displays respectively. Compared to 2018 versions HP ENVY, range renewed with two desktop solutions and two notebooks | the design was not particularly distorted, maintaining sober and at the same time elegant lines; the only substantial difference is the decidedly thinner frames. The 17-inch model also offers an optical drive, while both versions are equipped with a backlit keyboard and webcam kill switch (located on the side) that allows you to disable the webcam.
As for hardware configuration, in addition to Intel Core Core i5 / i7 8a gen (Whiskey Lake), on board we find DDR4 memories, PCIe SSD storage up to 512GB and options for dedicated graphics NVIDIA GeForce MX 250 . HP Envy 13 and HP Envy 17 will be available from April, both with a base price of $ 899.99 .
Features HP Envy 13 Laptop / Envy 17 Laptop 2019 :
CPU: Intel Core Core i5 / i7 8th gen
Memory: DDR4
GPU: Intel UHD or GeForce MX 250 (2GB Envy 13 - 4GB Envy 17)
Display: FHD IPS / 4K optional (Envy 13 only)
Storage: PCIe SSD + HDD
Audio: Bang & Olufsen
Network: WiFi AC
Dimensions (thickness): 14.7 mm Envy 13 / 22.5 mm Envy 17
Weight: 1.17 Kg Envy 13 / 2.9 Kg Envy 17
Windows 10 Home Operating System
Price: starting at $ 899.99
Unlike Envy Laptops, the HP Envy X360 2019 convertibles also use AMD processors , namely the latest second-generation Ryzen Mobile presented in January . Even the new Envy x360 focus heavily on the slim-bezel design, with frames reduced by 28% compared to the previous line, webcam kill switch, fingerprint reader and fast charging HP Fast Charge .
Turning to prices and configurations, the HP Envy 13 x360 will be available from April only with AMD Ryzen 2nd gen processors (3000U series), the base price is $ 699.99 ; HP Envy 15 x360 will be available from April in four variants , respectively with Intel Core i5 / Core i7 or AMD Ryzne 5 / Ryzen 7. The Intel models start at $ 849.99, those with AMD CPU from $ 799.99 .
Features HP Envy 13 x360 / Envy 15 x360 2019 :
CPU: Intel Core Core i5 / i7 8th gen - AMD Ryzen 5 / Ryzen 7 series 3000U
Memory: DDR4
GPU: Intel UHD or Radeon Vega (AMD variants)
Display: FHD IPS rotatable through 360 ° / optional AMOLED
Storage: SSD PCIe M.2
Audio: Bang & Olufsen
Network: WiFi AC
Dimensions (thickness): 1.7 mm (Envy 15 x360)
Weight: 2Kg (Envy 15 x360)
Windows 10 Home Operating System
Base price: Envy 13 x360 $ 699.99 - Envy 15 x360 $ 799.99