Guide to know which Amazon Smart Speaker Should You Choose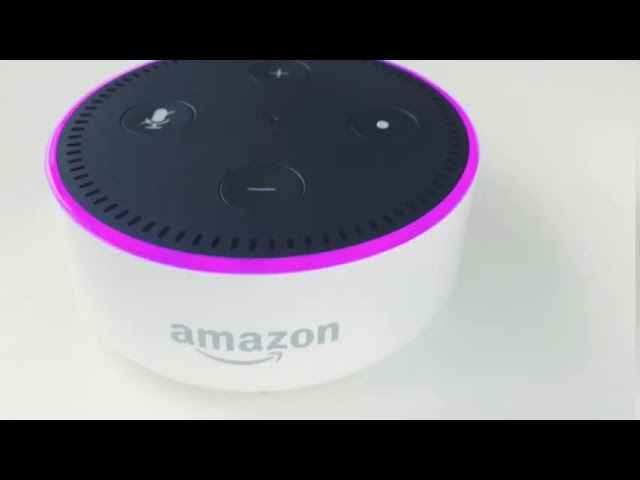 With the arrival of Amazon Echo Input, the Amazon Echo product line, that is Amazon's domestic voice assistants, has become even more complete and we decided to take this opportunity to create a guide to buying products with Alexa all ' indoor.
The novelty of this 2019 is the new Amazon Echo Input , which is the "base" from which we start when we talk about wanting to include Alexa in her home. It is a small round disk that reminds a bit of a polished stone to be bounced on the water. It is the only one equipped with a microUSB port for charging (the others all have a proprietary connector) and on the top there are 4 microphones for recognition and no volume keys.
This is because Amazon Echo Input does not have a speaker and to be used must therefore necessarily be connected via audio jack (supplied) or Bluetooth, to a speaker of any kind. Buy this product to connect it to a cheap bluetooth speaker, but perhaps it is not very sensible. It is much more if you have a serious and expensive audio system and want to make the smart one.
If you want to start from scratch and you want to install an Amazon Echo in your home without pretensions of any kind, this Amazon Echo Dot is definitely the best solution. It is small, compact and above all economic. It costs a little bit more than Echo Input without a speaker, but it's definitely more flexible. Even this can still be connected via cable or Bluetooth to other audio devices . He also has four microphones and does everything that other Alexa devices do. It is often discounted on Amazon and this certainly makes it the best buy product of this selection.
The first (at least historically) Echo is this. It is positioned halfway between Dot and Plus, thus ensuring better sound quality, without costing more than 100 € (often the budget limit of many users). The real difference compared to the cheaper model is indeed in the audio quality. It is then equipped with 7 microphones, but the detection is not very different.
And then there is Echo Plus . It's lower and lighter than Echo but it has an even higher sound quality: something that's really hard to find in this price range and in this size. In our opinion this is the choice to make if you want better sound quality than Dot and you are then willing to spend a little more.
In addition, Echo Plus integrates a Zigbee hub to directly connect light bulbs and smart sockets. Compared to the hubs of manufacturers, however, it is important to know that they guarantee a slightly smaller number of functions, such as the number of colors that the lights can take. In addition, the 3.5 mm audio jack connector also works at the input and under the base there is a screw connection, in case you want to place the speaker in different positions, for example on a bracket attached to the wall or on the ceiling.
Echo Spot is a different product from all the selection you find here. The reason is simple: it is equipped with a circular display. Alexa can execute the exact same commands that you find on other devices, but in addition can also show "visual" results, as well as show some multimedia content (such as videos of Prime Video ). The real function that we think really makes the difference is the ability to make video calls with other Echo Spot users, making it simple a function that for many non-technology experts was complicated. The sound quality is nothing like that and this is not the device if you count on listening to a lot of music.
To this list we have also added Sonos One , because it is the device that we showed you in the video at the beginning, but the same considerations are also valid for products such as Bose Home Speaker recently reviewed . These are products of third companies that integrate within Alexa and that in the months (and years) will certainly be more and more. Usually what they really offer more than the competition is audio quality and power. The price however goes up.